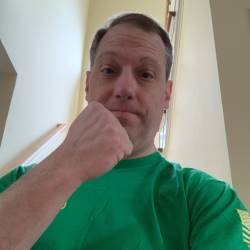 178 lbs: Light Heavyweight
I'm looking for buddies to spar with. I took a few lesson about 10 years ago, but never really liked the whole "school" idea. I just like to put on the gloves and mix it up with friends. And who knows, I might just learn something and get my weak @$$ back into shape LOL. If you'd be up for making a new friend and sparring an extreme novice please feel free to contact me. Thanks for checking out my ad.
P.S.- My current weight is around 177, but I tend to average between 180 and 185 once I start getting back heavy into the gym. I put my weight at 178 because I'm not anywhere closer to spar heavyweights, though if you're cool I'd consider it.
---